Our Worship Series'
Design
by Edwards-UCC Secretary
Our worship services are built around the same overarching theme for about six weeks.
During the Advent season this winter we will be enjoying "The Gift of Being Present". View the series trailer here.
Examples of past services include:
'Sacred Earth, Sacred Works' - Our current worship series is about being called to show care to each other and our planet. Every week began with drumming and featured a special opportunity to think about and share the ways we show love. Outside of church members made over sixty pledges to develop one new habit that was good for the planet.
'Be Drawn In' - This worship series was about the many possible ways people use the creative power that God has blessed us with. We had featured poems, songs, and dances during the service, and had many types of physical art on display. Outside of service we had quilting get togethers and donated the result, offered open houses of congregant's personal creative spaces for inspiration, and even had an event where the artists among us brought examples of their art and taught the basics of how to make it yourself.
'Suprisingly Sacred' - Our Advent/Christmas series last year was not just about the Christmas story. It was also about seeing the sacred in even the most mundane objects, and on making sacred moments of joy and peace and love (even when you are busy shopping and wrapping). We had an Interfaith nighttime service, a family style supper, and received beautiful handmade crystal suncatchers. On New Years Eve we gathered for service in the living room for cocoa and Christmas carols.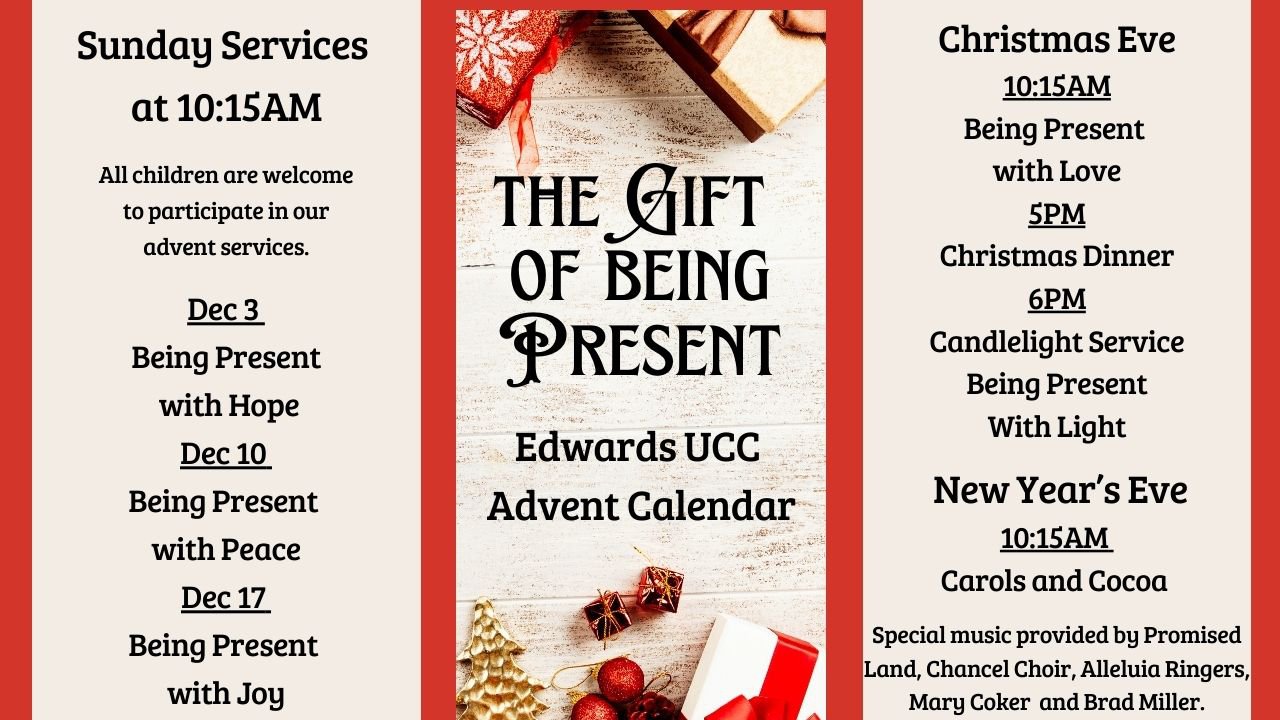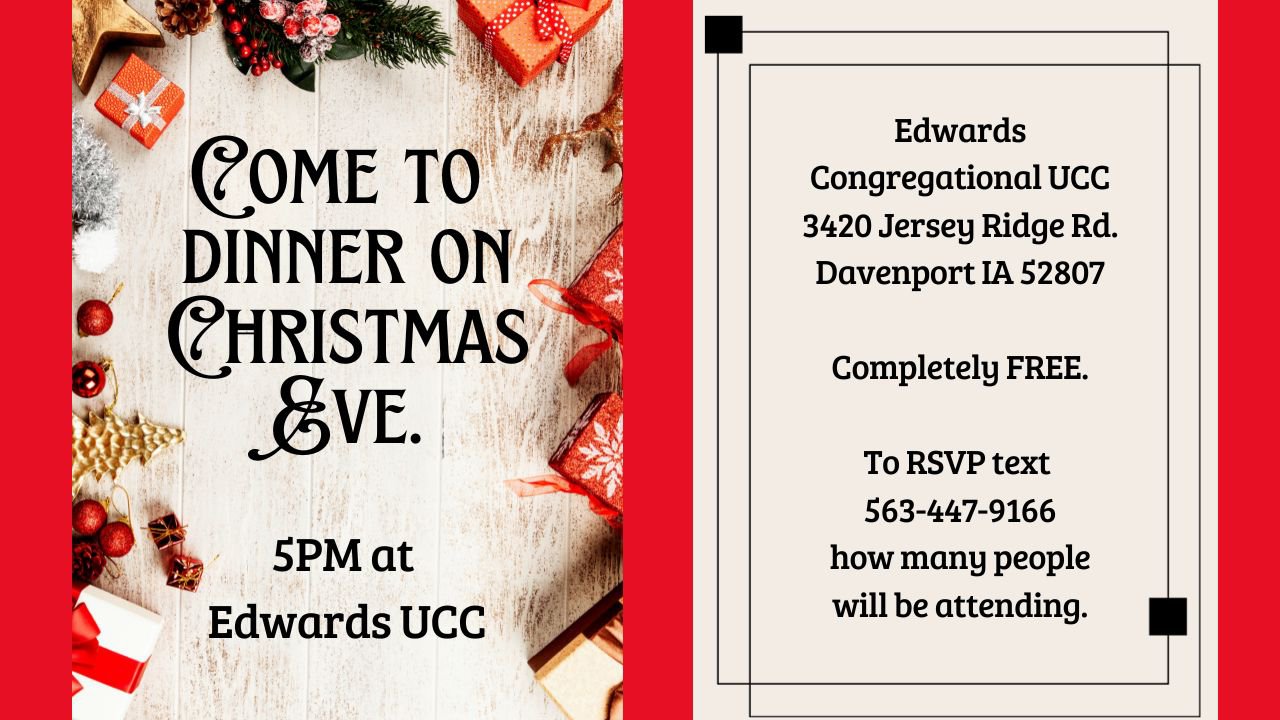 Online services
You can find any ongoing service or check out past services on our YouTube channel here.
To get a glimpse of some of our activities, you can also follow us on Facebook here.
LOCATION
Edwards Congregational UCC is physically found at 3420 Jersey Ridge Road Davenport, Iowa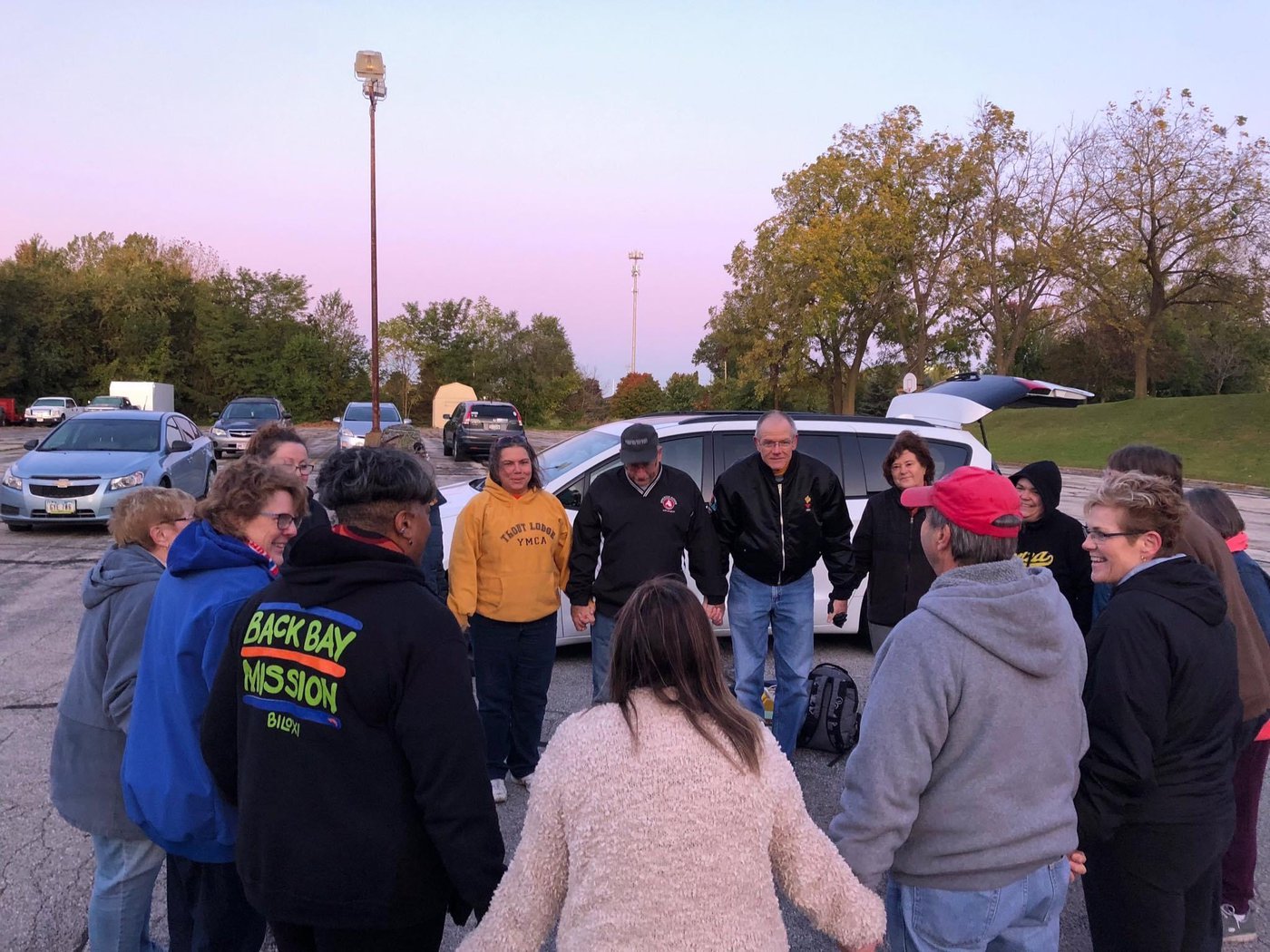 How long is aN Edwards CHURCH service?
Our services are between 50 minutes and an hour long. They include special music that varies every week, a children's' message, a scripture reading, prayers and a sermon.
On the first Sunday of the month we offer communion. Everyone is welcome to enjoy communion at Edwards.
On the second Sunday we offer a less traditional service in Fellowship Hall instead of meeting in the Sanctuary. Instead of listening to a sermon, we participate in small group discussions around the tables about a selection of given questions.
On the fourth Sunday of the month we collect food for our blessing box and a local food pantry.
What's the culture like at Edwards Church?
We strive for sensory rich worship that feeds your soul and challenges your mind, whether online or in person. When we worship together in person at Edwards, Sundays are friendly, caring, and relaxed. Come as you are and expect to feel welcomed as our guest. Our church places a strong emphasis on being welcoming, and on helping our community.
What about my kids?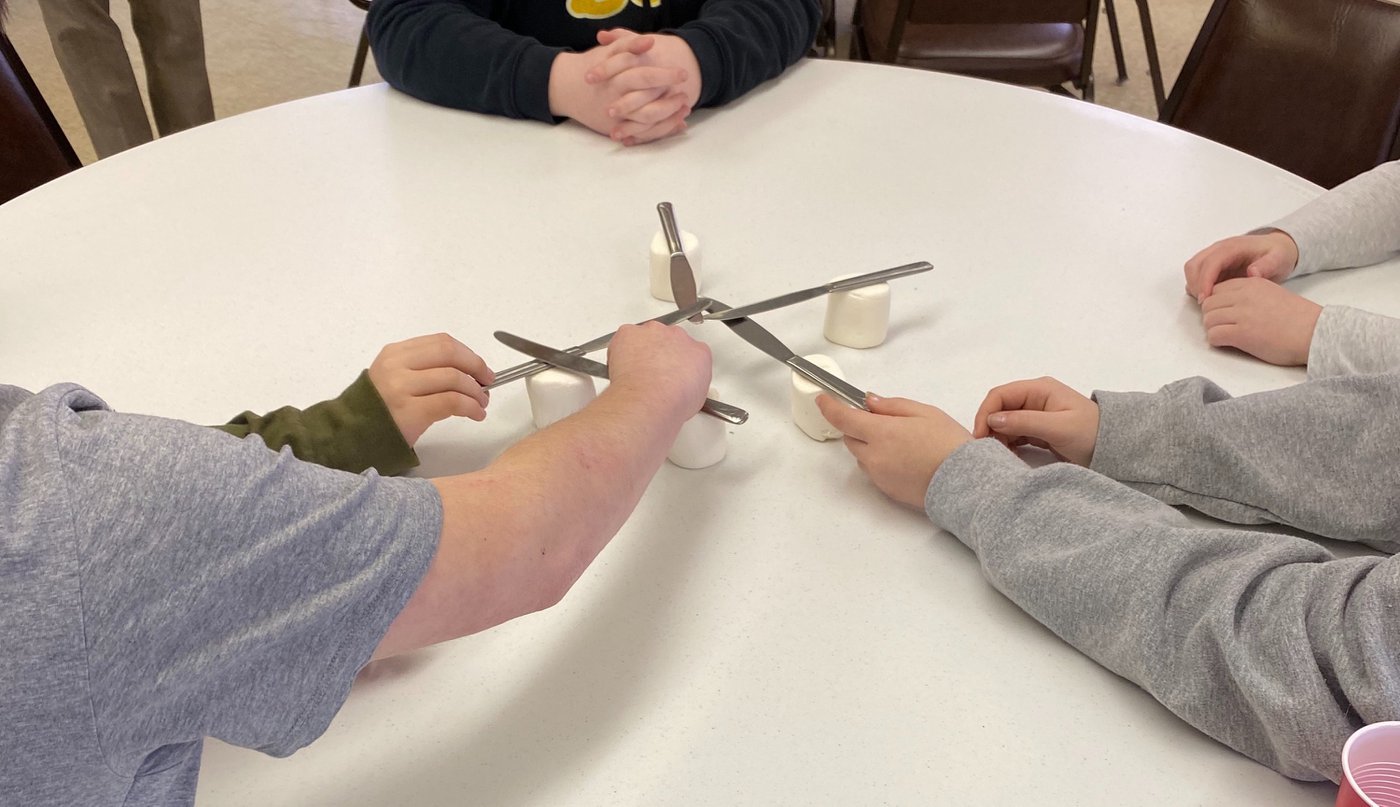 Children are welcome in worship. Our children generally begin worship with us, and are invited up to the front for a special children's message. Afterwards children 12 and under are dismissed to another room for a bible story and time to play and get to know each other. The safety of your kids is our top priority, during this time children are supervised by not one but two kind volunteers from our congregation, all of whom have passed a background check. If you prefer to keep your kids with you for the duration of service, we have busy bags available for children to play with as well. We also have a beautiful, gated playground out back.
Let us know you're joining us
We are excited to meet you in person, or virtually, simply fill out the form below and we'll make sure to reach out to you and visit by email, phone, Zoom - whichever is best for you.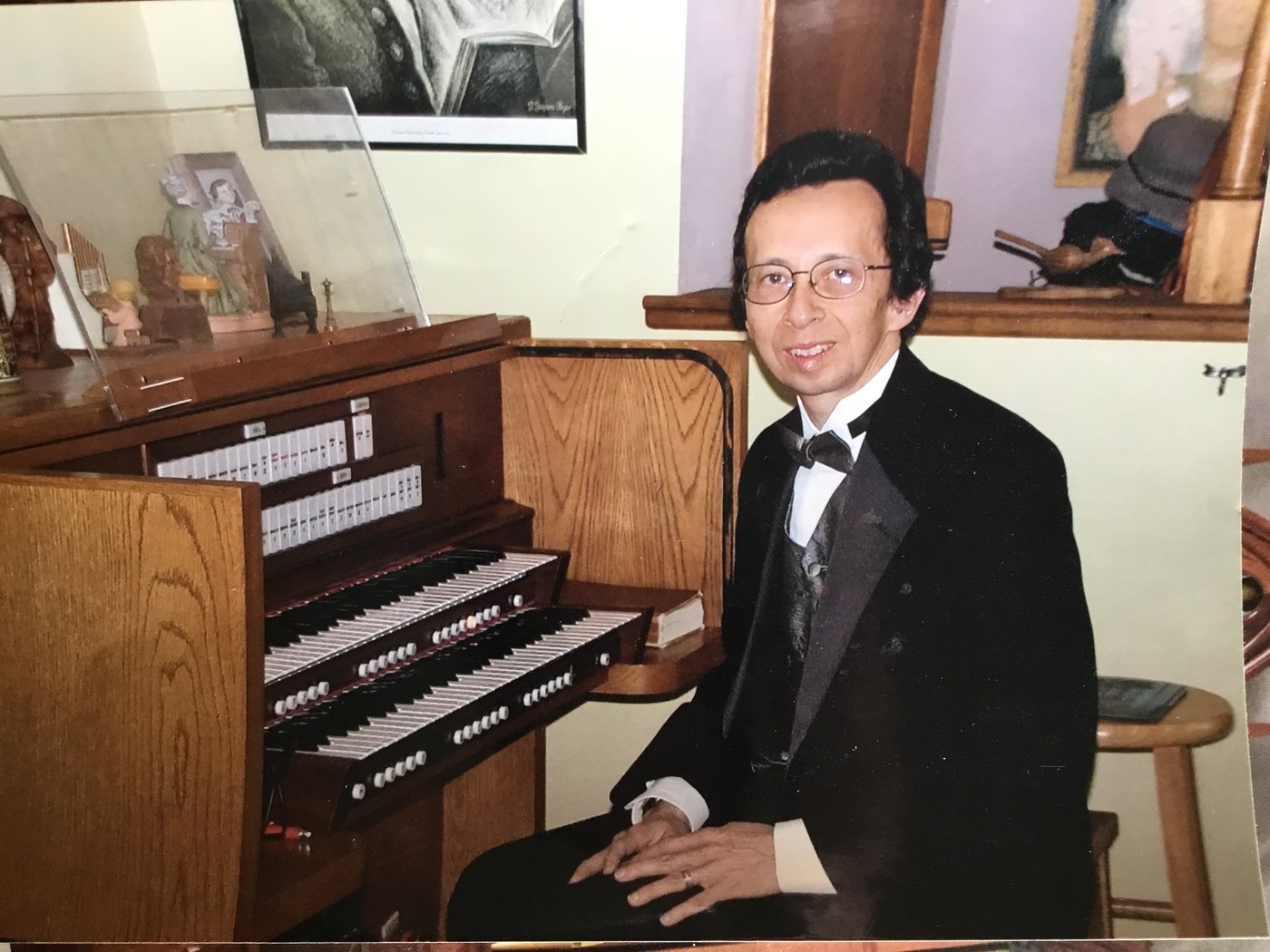 "Something wonderful about us at Edwards.... As soon as I walked through the front doors it felt like home."
Rick Willits